Benefits of Leasing a Honda near Baltimore, MD

While many drivers choose to purchase their vehicles and handle payment with a financing plan, we at Shockley Honda want to make sure that you don't overlook the considerable benefits of leasing a new vehicle. Honda Leadership Leasing® offers flexibility and peace of mind, not to mention access to an always-impressive selection of new Hondas! Don't hesitate to stop in today and chat with us about how a lease might be the right choice for you.
Flexibility
If you're uncomfortable with the idea of being locked into a financial commitment for an extended period of time, you'll love the flexibility that leasing provides! This is evident in your contract terms, which establish how long your lease will be and the amount of miles you're allowed, because both of these factors are customizable to your needs. You can decide to set your lease for anywhere from 24 to 60 months depending on how long you'd prefer to drive your Honda, and you can choose a mileage limit of 12,000 or 15,000 miles per year, with the option to purchase additional miles at signing. We'll determine what you owe by calculating the vehicle's likely depreciation while it's in your possession, at which point you'll have even more latitude when it comes to payment — if you like the consistency of monthly installments, you can go that route, but you also have the option to pay off year lease in one lump sum with our One-Payment Leasing program!
Peace of Mind
The worry-free leasing experience doesn't end when you leave our lot. Once you're on the road in your new Honda, you'll enjoy automatic Guaranteed Asset Protection (GAP). This standard benefit covers the difference between your insurance payments and what you might still owe on your lease if your vehicle is stolen or deemed a total loss. You'll also receive a $500 Excessive Wear-and-Use or Damage Waiver, which you can put toward any necessary repairs to your vehicle once your lease is up. Finally, we're happy to offer a Guaranteed Purchase Price. This means that should you decide to convert your lease to a purchase after your term is up, you'll only need to pay the full price that was established at signing, protecting you from any market fluctuations that might leave you owing more.
Our New Inventory
If leasing sounds like the right fit for you, let's get down to the exciting business at hand and discuss the incredible Honda vehicles that are available on our lot! By clicking the "New" tab at the top of our website, you'll be able to browse by model. But you can also choose to browse every new Honda we have in stock, using our Narrow Your Search tool to winnow the field based on a variety of factors like fuel economy, drivetrain, seating capacity, color, and more! Additional details will await you when you click on a vehicle that looks like it could be the right fit, which you can check out in person when you stop by our lot.
As you can see, there are so many benefits of leasing a Honda near Baltimore, MD. And at Shockley Honda, we have the capable team and huge inventory that will put you at the wheel with ease! We can't wait to meet you.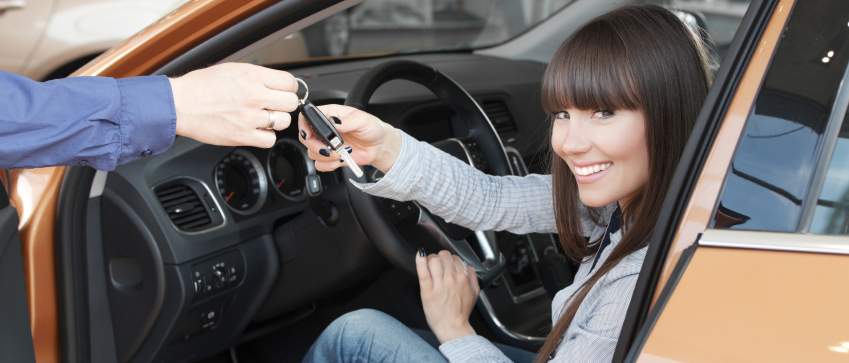 Sales Hours
301-245-0861
| | |
| --- | --- |
| Monday | 9:00 am - 9:00 pm |
| Tuesday | 9:00 am - 9:00 pm |
| Wednesday | 9:00 am - 9:00 pm |
| Thursday | 9:00 am - 9:00 pm |
| Friday | 9:00 am - 9:00 pm |
| Saturday | 9:00 am - 7:00 pm |
| Sunday | Closed |
Testimonials
"Mark Lawson and Frank Taylor were terrific and truly..."
DEALERRATER
1-16-2020
GOOGLE
1-14-2020
"Great experience, nice car!"
DEALERRATER
1-13-2020
GOOGLE
1-12-2020
"Super Used Car Purchase "
DEALERRATER
1-10-2020
"David, the salesman is AWESOME!!"
DEALERRATER
1-10-2020
YELP
1-5-2020
"Great New Car Sales Service"
DEALERRATER
1-3-2020
GOOGLE
1-2-2020
GOOGLE
1-2-2020
GOOGLE
1-2-2020
"Amazing Service "
DEALERRATER
1-2-2020
GOOGLE
1-1-2020
"Superb and Friendly Service"
DEALERRATER
12-29-2019
"Great service"
DEALERRATER
12-28-2019
GOOGLE
12-28-2019
GOOGLE
12-26-2019
GOOGLE
12-23-2019
"Great car buying experience!"
DEALERRATER
12-22-2019
"The sales representative (Mark Lawson) was very kind and..."
DEALERRATER
12-19-2019
"Great service with friendly touch"
DEALERRATER
12-10-2019
CARGURUS
12-7-2019
GOOGLE
12-7-2019
"The Best Car Buying Experience Ever!!!!!!!!"
DEALERRATER
12-7-2019
"Dealing with Shockley Honda."
DEALERRATER
12-5-2019
GOOGLE
12-1-2019
GOOGLE
11-26-2019
YELP
11-25-2019
GOOGLE
11-24-2019
YELP
11-22-2019
GOOGLE
11-22-2019
GOOGLE
11-21-2019
GOOGLE
11-15-2019
GOOGLE
11-13-2019
GOOGLE
11-10-2019
CARGURUS
11-4-2019
GOOGLE
10-17-2019
CARGURUS
10-15-2019
GOOGLE
10-15-2019
GOOGLE
10-12-2019
Read More